ANSAR ABUQAHHAR's ARTICLES
abuqahhar@gmail.com
WARDINAMA
wardinama, wardinama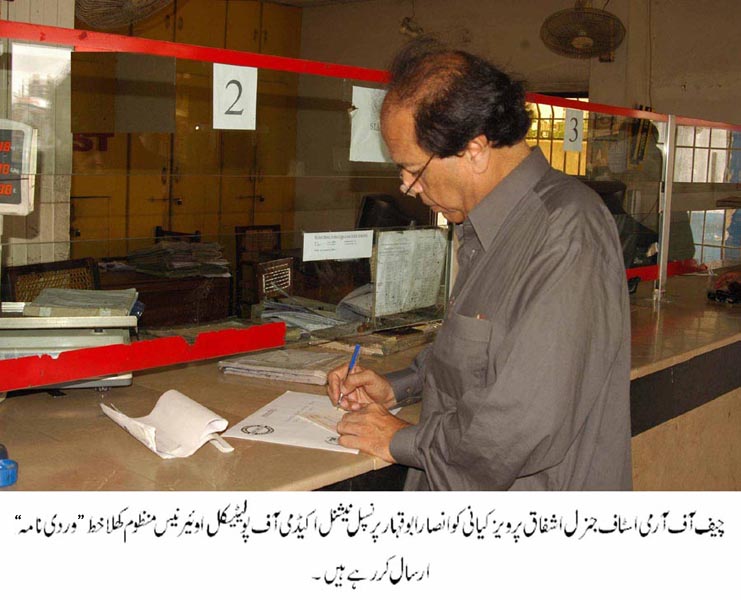 This open letter WARDINAMA has been sent to:
General Ashfaq Pervez Kayani (GHQ) and Asif Ali Zardari (President), S.Yousuf Raza Gilani (Prime Minister), Iftikhar Muhammad Chohadry (Cheif Justice Of Supreme Court), Farooq Hamid Naek (Chairman Senate), Dr.Fahmida Mirza (Speaker of National Assembly), Justice (R) Hamid Ali Mirza (Cheif Election Commissioner), General Khalid Shamim Wynne (Chairman Joint Cheifs of Staff Committee), Rao Qamar Suleman (Air Cheif Marshal), Admiral Noman Bashir (Chief of Naval Staff), Firdous Ashiq Awan (Federal Minister of Information & Broadcasting).
S.Shah Mardan Shah Pir Pagara (PML-F), M.Nawaz Sharif (PML-N), Ch.Shujaat Hussain (PML-Q), Altaf Hussain (MQM), Dr.Farooq Sattar (MQM), Asfandyar Wali Khan (ANP), Qazi Hussain Ahmed (JI), S.Munnawar Hasan (JI), Maulana Fazal-ur-Rehman (JUI-F), Shah M.Anas Noorani (JUP), Imran Khan (PTI) and all other Political and Religious Parties throughout Pakistan. Including Newspapers and Magazines of Pakistan.
Chief Justice of Sindh, Justice Mushir Alam.
Chief Justice of  Punjab, Justice Ijaz Ahmed Choudhry. 
Chief Justice of  KPK, Justice Ejaz Afzal Khan. 
Chief Justice of  Balochistan, Justice Qazi Faez Esa.
Chief Justice of Islamabad, Justice Sardar Muhammed Aslam.
Speaker of Sindh Assembly, Nisar Ahmed Khoro,
Deputy Speaker, Mrs.Syeda Shehla Raza.
Speaker of Punjab Assembly, Rana Muhammed Iqbal Khan.
Deputy Speaker, Rana Mashood Ahmed Khan.
Governor of Sindh, Dr.Ishrat ul-Ibad Khan.
Governor of Punjab, Sardar Latif Khosa.
Governor of KPK, Barrister Syed Masood Kausar.
Governor of Balochistan, Nawab Zulfiqar Magsi.
Governor of Gilgit Baltistan, Pir Karam Ali Shah.
Speaker of  KPK Assembly, Kiramat ullah Khan.
Deputy Speaker, Khushdil Khan Adv.
Speaker of Balochistan Assembly, Muhammed Aslam Bhootani.
Deputy Speaker, Syed Mati ullah Agha.
Chief Minister of Sindh, Syed Qaim Ali Shah.
Chief Minister of Punjab, Mian  Muhammed Shahbaz Sharif.
Chief Minister of KPK, Amir Hader Khan Hoti.
Chief Minister of Balochistan, Nawab Muhammed Aslam Raisani.
Chief Minister of Gilgit Baltistan, Syed Mehdi Shah
Speaker of Legislative Assembly of Gilgit Baltistan, Wazir Baig.
Deputy Speaker, Jamil Ahmed.
Aur Awam Ko Sukh Naseeb Hua
JAB ZAMIN TANG THI