HONORARY STAFF REPORTS (English)
Corruption in Pakistan; Causes and Consequences :
Definition :
            The peril of corruption has a large crowd of vices. It is linked to mistrust, injustice, suspicion, extremism, fraudulent attitude, lack of literacy and terrorism. It prevails a shadow of insecurity, exacerbates poverty on the society. It also adds to the misfortune of the vulnerable segments of the society. It also provokes a sense of hopelessness and despondency and have threats for the  good values which have been established over centuries of civilized struggle.
The word "Corruption" has been originated from a  Latin verb "corruptus" meaning "to break". Literally, it means "a broken object". In simple words, corruption means "the misuse of entrusted power for private benefit." Conceptually, corruption is a form of behaviour which departs from ethics, morality, tradition, law and civic virtue.
The term corruption has various definitions. The United Nations Manual on Anti-Corruption, the Transparency International, and the multilateral financial institutions like the World Bank and Asian Development Bank define corruption as, "abuse of public office for private gains" The National Anti Corruption Strategy (NACS) has defined corruption as "a behaviour on the part of office holders in the public or private sector whereby they improperly and unlawfully enrich themselves and/or those close to them, or induce others to do so, by misusing the position in which they are placed."
Section 9 of the National Accountability Ordinance 1999 has defined corruption and corrupt practices in a comprehensive manner. It has enlisted about twelve different shades of corruption. Illegal gratifications, bribery, extortion, abuse of office, fraud, cheating and criminal breach of trust are some of the corrupt practices mentioned in the NAO 1999 (Annex A). Starting with the Prevention of Corruption Act 1947, there are about sixty pieces of enactments and rules that deal with offences of corruption and corrupt practices in Pakistan.
Causes for Growth in Pakistan :
The ultimate victim of corruption and poverty is the human dignity itself. Hence corruption causes breach in the social order and emerges as a potential threat to the prosperity, peace and stability of human civilization across the globe. Corruption in government spending leads to serious reduction in impact of development program and results in perpetual increase in cost of maintenance of public assets.
On independence, Pakistan inherited weak political institutions. Performance of these institutions in the country over the years further damaged the culture of transparency and accountability. Admittedly, efforts at establishing a strong political dispensation have been facing frustrations head on but these institutions have also failed to capitalize upon the available opportunities. Their internal democratic traditions are still weak and non transparent. Due to lack of respect for participative values, the mainstream political parties are generally dominated by a single person.
The corporate sector is also littered with failures due to corrupt practices. Scandals in the corporate sector are subjects of headlines in the media. Wrong practices seem too common, and unacceptable behaviour has become a normal practice. Corporate governance has been practiced only in form and not substance. Chairmen, chief executive officers and directors are appointed on the basis of political and personal clout. Merit is a less visible commodity. Thus politicization and inefficiency at the top management levels has resulted in steep decline in the quality of output. Illegal convergence of interest has encouraged insider trading which causes frustration and setback to the genuine investor. Real demand and supply factors have negligible role in shaping the market behaviour which is predominantly controlled by the middleman. Prices are determined by unscrupulous profiteers through the middleman mafia.       Counterfeit products have flooded the markets. Consumers are left with no option but to live with inferior quality stuff. There is no effective consumer's rights protection regime. The monopoly control mechanism has turned out to be of least effect. The Monopoly Control Authority have to be improved to play an effective role in curbing the menace that has infected the corporate sector.
             Need and greed are cited as the reasons of corruption and corrupt practices. Need as a reason is applied to low paid employees specially those entrusted with service delivery powers and public contact. Corruption occurs out of compulsion, as those indulging in corruption are in need of the basic necessities and lack access to social entitlement. However, need very easily merges with greed once need is taken as a justification by those indulging in corruption and corrupt practices. It is because of this fact that corruption is linked to poverty which is termed as corruption of need. Absence of an ethical base in societal attitudes is also cited as one of the root causes of corruption.
According to the findings of National Anti-Corruption Strategy and the National Corruption Perception Survey 2006 carried out by Transparency International, major causes of corruption in Pakistan are as follows:
Lack of effective Internal accountability mechanism
Discretionary powers and their flagrant abuse by the public office holders
Absence of and weakness of the watch-dog agencies
Elected government's perpetual failure to develop proper ethical and business
standards for the public and private sector
Political leaders' incompetence and betrayal of public trust with penchant for
self-enrichment
Lack of transparency in the government's decision-making process
Lengthy and cumbersome procedures in the executive system
Weaknesses in the judicial system
Illiterate, apathetic or ignorant populace with inadequate discernment of
political choices
Power of influential people
Inadequate wage envelope
Remedy :
The primary responsibility of ensuring the culture of sound management or what we generally call good governance lies directly on shoulders of the civil administration. In a democratic dispensation, the process of accountability starts at the first stage of the "conversion process" – the elections, which is the connecting link between the rulers and the ruled. It is at this stage that the foundation of sound and transparent political culture could be laid. The electorate ought to carefully demonstrate their first choice (right to vote) of the process and to exercise their right only under the dictates of their conscience. In return, the rulers who are the custodians of the political environs ought to honour the trust reposed in them and to judiciously exercise the powers they derive from that trust. In order to ensure consistency and sustainability of an accountable, transparent and open political process, it is imperative to keep the connecting link intact.
By the rule of law, accountability, transparency and predictability, corruption can be controlled in an efficient way. The rule of law means equal application of law, equal protection by law and equality before law. In the absence of the rule of law, institutions get weak and become hatcheries for corrupt practices. The realization of the goals of good governance and prosperity becomes a myth.
THE END
Sajad Gillani
Corruption in Azad Kashmir :
Corruption is an evil or wicked behaviour. It is a dishonest deal and is evilish to follow mischievous deeds. It is also defined as an illegal act which is done in an illegal manner following unfair means.
Alike the other parts of Pakistan, the evil of corruption is also at peak in the region of Azad Kashmir. It is the smallest region of Pakistan. It has been prevailing in this region since its cretation. The evil of corruption has widely spread in Azad Jammu Kashmir (AJK) as incurable disease. It generates a sense of discontent in the region. Following causes are observed for its expansion in the region of Azad Kashmir:-
It is the most powerful political region. People misuse the political affiliation in order to gain their desired aims. They use the weapon of political affiliation for the purpose of employment, allocation of seats in medical/engineering institutions and many other weapons.
Azad Jammu Kashmir Mohtasib (Ombudsman) is presently lack of its powers without which an effective accountability mechanism can not be stimulated.
Political leaders' unawareness about the public trust.
Government only works for its political workers.
Weakness of the National Accountability Bureau in AJK.
People get their personal benefits on the plea of castes. There is no example of such influence of same cast as compare to AJK.
There is no system of departmental promotional exam (DPE) in AJK as adopted by federal and provincial governments (Punjab). This causes agitation in the Class-II staff and provokes corruption in AJK.
Another fact which is observed by me is that the lower class employees of AJK get approach to capture the executive posts those should be fulfilled through competitive examination.
AJK Public Service Commission is under the political influence and it is often observed that the requisitions of different executive posts get back by the parent departments.
Elected government fails to develop a proper planning to uproot corruption in a comprehensive way.
Discretionary powers and their flagrant abuse by the public office holders
There is no adequate system of facilities (medical, housing subsidy, grant of HBA and other advances in proper time) to the employees of AJK. Blockage of funds is also a constraint for the provision of the aforesaid facilities.
The fridge and benefits admitted to the employees of AJK are low as compare to the employees of federal and other provincial government.
Absence of and weakness of the watch-dog agencies
self-enrichment
Lack of transparency in the government's decision-making process
Lengthy and cumbersome procedures in the executive system
Illiterate, apathetic or ignorant populace with inadequate discernment of
Power of influential people
THE END
Sajad Gillani
BIRD's EYE VIEW ON A LETTER WRITTEN BY TAHIR –BIN-ALHUSSAIN, A GOVERNOR/COMMANDAR OF BANNU-ABBAS TO HIS SON ABDULLAH WHILE HE WAS NOMITED GOVERNOR/WALI OF RABIA :
Always feel subdued by him (Allah Almighty). Take care of your nation/people of your territory. Be sure one day you had to return back to GOD and there you had live forever and also had to be answerable for your act/conduct which you do here in this world. Your all acts should be positive and in accordance to norms and regulations set by Islam. Only through this way you can avoid the angriness' of Almighty Allah. On the Day of Judgment no one would be with you only your "aamal" i.e. crops of your act you had sowed here in this world would be with you.

GOD had blessed you with his kindness and you had been chosen as Ruler of human being. You must take care of them who had been given in guard of you. Kindness, forgiveness and justice should always be your priority. Your decisions should always be according to rules/regulations framed by Islam. Never kill any person without any sold reason and his murder is absolute and necessary for the peace in society.
You must give due attention to the road/ways to keep them in tact and safe which are used by General public and armed forces. You should be helpful in their day to day requirements and tyo let them live with peace for this
Performance, humbleness, devoted for the betterment of general public is key to success for the Ruler. For this you must follow rules and regulations provided in Quran and Sunna your decision in any matter should be strictly according to rules, your personal liking/disliking should never be hindrance in justice. Never feel sad while doing justice, never care relationship or be impressed from the wealth or poorness of any person.

When you feel yourself surrounded in problems, must consult Almighty Allah for his consent and guidance through Istakhara, his book Quran, Sunnah of his holly prophet (Peace be upon him). Always follow 'Ulma and Faqi and seek their guidance from time to time. It must always be a quality / desire of a Muslim to get depth in religious to seek kindness of GOD and must try to attract attention of other muslims to this aspect. The person who is bestowed with his kindness and knowledge of Islam in depth would be able to guide his nation in true spirit to save their lives from the heat of hell. The person who care the human being is always blessed with distinction /respect and regards not only in this world but he would be blessed more with high distinction in the world where had to live forever after leaving this world.

Always take care of your relatives be helpful in their day to day requirements and always be kind to them. Always be polite and kind to general public too. This would increase your dignity. Never discharge /remove or debar any of your official from his duties until unless you are fully satisfied and sure about his misconduct, slackness in duties, dishonesty, bad character and involvement other activities which are harmful to the Sultant/Government and general public. Never hesitate to award punishment to these officials without any delay.

Always remain thankful to Almighty Allah, this would increase his blessing. Never keep relation with the person who feels jealousy. Never reward unthankful person. Never be lazy in case of enemies. Keep vigilant eyes on them. Never be kind on a bad person who is indulge in bad activities and is harmful to the peace of society and lives of the public. Never praise the person who is indulging in back biting. Never follow the person who had left right path of Islam. Never disregard any human being. Always be humble and meet them with open mind and respect. Never be hard to beggars'. Never take any step when you in strain and unconscious due to the anger. Never, never be proud. Never become selfish. Always feel hunger for better life after death and carry on to save more for coming life with your acts and prayers. This would be possible when you would discharge your duties and obligation strictly in accordance to rules and regulations framed by Islam. Never appoint any dishonest and bad character person as government official. This person would not earn good name for you.

Avoid to get angriness of public, this would reduce the span of your government When you would ask them for more taxes which are beyond their abilities/income and you reward them less and do not spent this money for the their betterment this would be very harmful to your regime.

Ever be conscious about the requirement of armed forces and other government officials to facilitate them to perform their duties in better way. Always be ready to spent money to meet their genuine and necessary requirement. Never be lazy to increase their salaries from time to time.

Be sure being Ameer/Head of government you had been made custodian, guard like a shepherd of public by all means. To meet expenses you had right to receive from general public. Always be lenient and polite in getting taxes never press them hard for more which are beyond their abilities and sources. Always spent this money for defense, day to day requirement of government officials, for the betterment of public to ease out their lives and day to day requirements. You are answerable for unlawful / misuse of the money.

Appoint, honest and well capable person as vigilant officer in all districts of your territory who write to you about the conduct of government officials and status of public from time to time. While taking action on his reports take time, consult your advisors, who should be well capable and having good character. Always take decision with good intention and for the betterment of human being. Always keep close liaison with your officials. Always keep eyes on their living status and behavior with general public. Always keep cheek and balance on revenue collection arranged by government official in all the districts. Be sure, steps taken with good thinking, positive intention, according to rules and regulations framed by Islam always bring good results.

May GOD bless you

This paper has been arranged from Tharekh-e-Tibri, written by Alama Abu Jafar Muhammad bin Jareer Tibri and urdu edition published by Al-Faisal, Urdu Bazar Lahore. I am thankful to all persons who are making efforts to maintain history and to transfer these books to coming generation.
I also seek apology for lapses in writing this paper.
THE END
GHULAM YASIN KHOKHAR (HSM)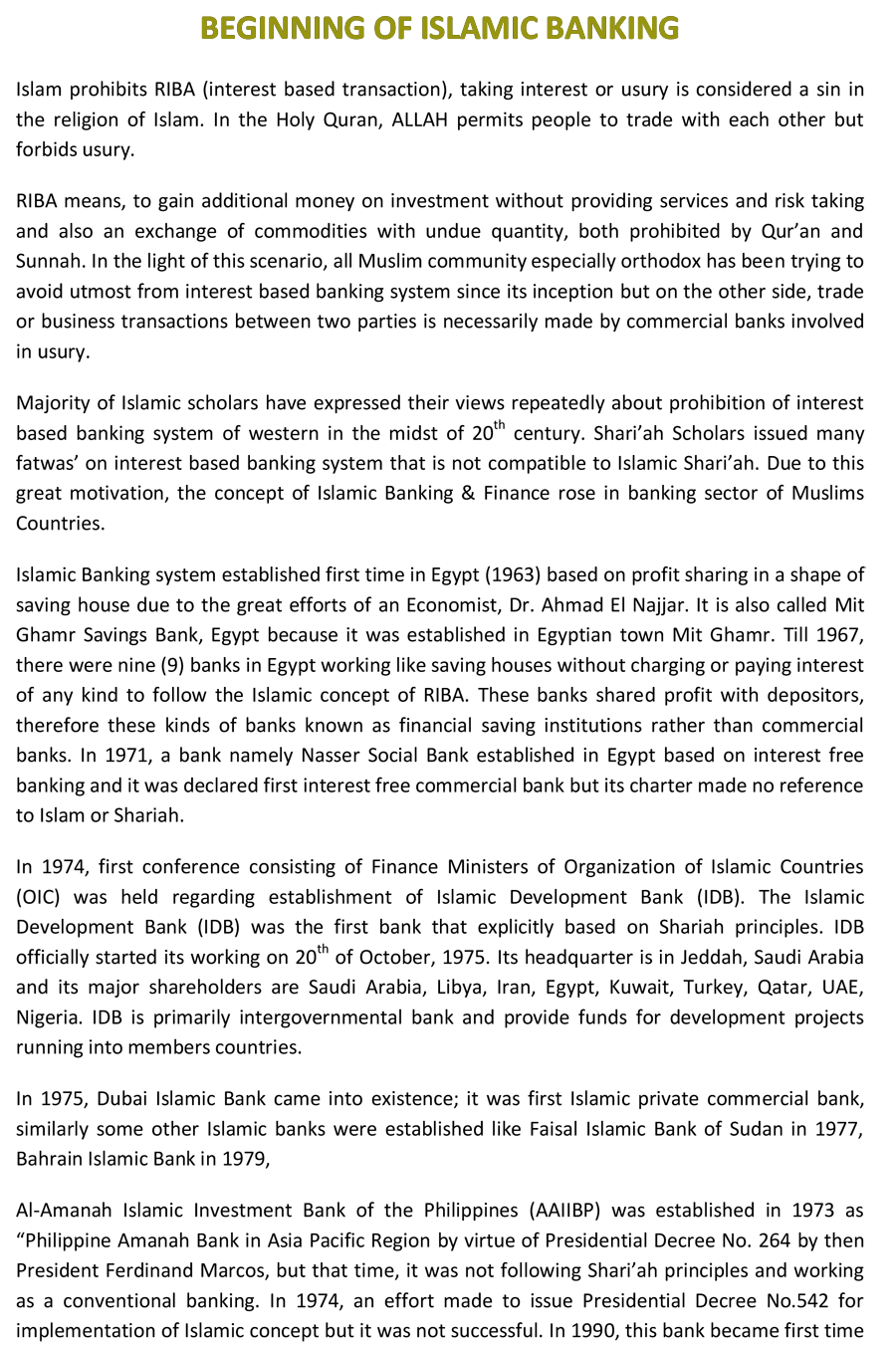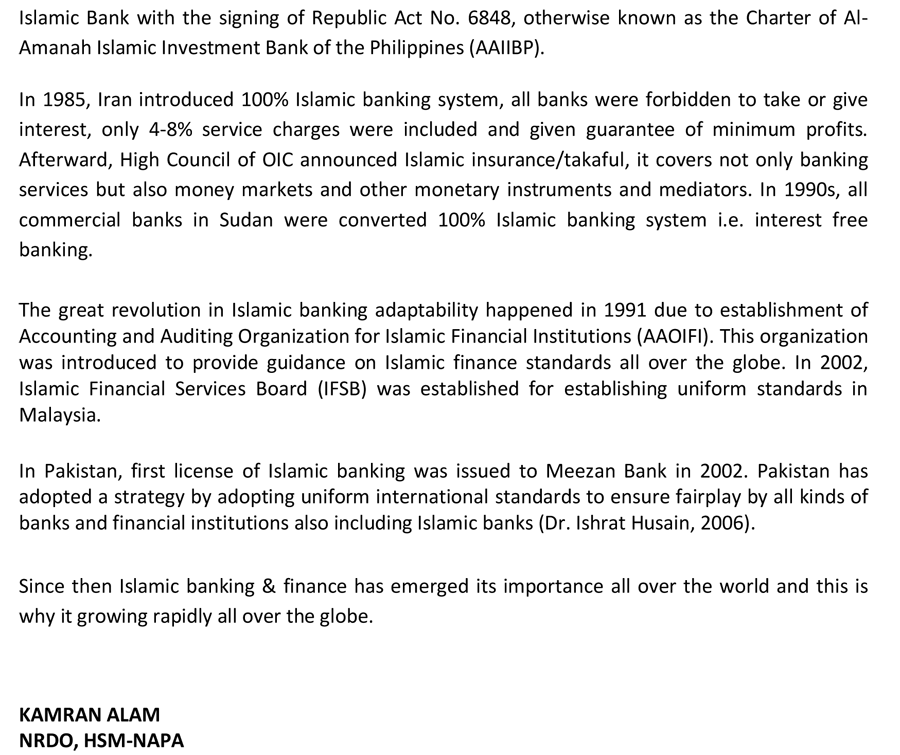 PAKISTAN,CORRUPTION AND LEADERSHIP :
Past times is full of most truthful, honest leadership, and other side we can see the most corrupt and brutal leaders. The main causes of the downfall of nations have been corruption and incompetent leadership. We can see that supper powers support the incompetent leadership only for their self interest. When we evaluate the history and comprising with Pakistan Strong and powerful have always exploited the weak in a crude and inhuman manner. While the deprived intoxicated by heavy doses of philosophies recommending to recognize their ordained fate have kept quite and suffered. Corruption imperfectly affected the value of governance. It is of different types. Political corruption, related to the politicians and luxurious corruption is connected with the high rank bureaucracy.
While Pakistan came into being on14 August 1947, Quaid-e-Azam Muhammad Ali Jinnah has strongly condemned the presence of corruption. Islam clearly condemns the existence of corruption in every form. Since the inception of Pakistan, many governments called the champions of democracy has become the victim of the widespread corruption, and continues corrupt practices badly damage the process of democracy. Poor and common peoples of Pakistan badly effected at each level and every field of life. Violation of merit at each level is common thing, postings and promotions are increasingly made on the basis of personal contacts and political affiliations powerfully.
When we evaluate the past we can see the same problems. First Martial Law imposed in 1958. Ayub Khan introduced the first Land Reforms in 1959 restricting maximum land holding to 500 acres irrigated and 1000 un-irrigated. This made people realize that Ayub Khan was more interested in their well being and Army rule comfortably till 1971 and did not allow democratic institutions to get hold. Zulfikar Ali Bhutto started his offer for power on the promise of Roti, Kapra aur Makan. Zulfikar Ali Bhutto also raised voice against the imbalance and made promised to distribute wealth from rich to poor.
Zial-ul-Haq also made promise that he provides justice to the common people and he also forgotten the land reforms, and during this period rich people become richer and paid little tax. He imposed his policies in the name of islamization to get support from religious discipline. Common man again kept his eyes focused on democratic rule of Benazir Bhutto and rule of Muhammad Nawaz Sharif. Both came to power twice but could not do much for the common peoples. The government of Benazir Bhutto and rule of Muhammad Nawaz Sharif who consecutively came to power obviously attempted to ponder all powers in their hands creating a sense of estrangement in the smaller provinces and hopelessness among the people. Most of our civil governments have been dismissed on corruption charges. President Ghulam Ishaq Khan dissolves the democratic governments on the charges of corruption. President Farooq Ahmad Leghari dismissed the Benazir Bhutto.s government on corruption charges. Presedent Pervez Musharraf took over on 12 October 1999, and he promised a corruption free government and one that would bring harmony among the federating units.
After the assassination again democratic set up came into being after February 2008 elections. Now Presedent Asif Ali Zardari government not knows what to do. Again rich peoples become richer, again rich peoples paid little tax. MQM like the past made promise and prepare a bill of Land Reforms but only self interest not fairly interested for common people. Common people wait for some relief, but present government is not in a position give any relief. According the Transparency International Report showed that Pakistan Peoples Party and led coalition governments more corrupt that the previous military regime. Today we need improve governance, including a frontal attack on corruption. When we evaluate the education system in Pakistan we can know the history of false starts. Only constructive and positive education develops the root of any nation. Education plays a vital role in development of a nation. During the Ayub Khan Rule educational development was handed over to the educational organization. Outstanding to such steps the worth of educational planning. Zulfikar Ali Bhutto gave its educational policy. It made the education free and compulsory up to class 10th. After this Zia-ul-Haq promoted the madrassahs, and number of madrassah rapidly promoted in Pakistan. Mosque schools were opened. Muhammad Mawaz Sharif also wok on education policy. During Prevez Musharraf regime in Punjab chief minister of Punjab Pervez Elahi like the Zulfikar Ali Bhutto made the education free and compulsory again. First time in the history of Pakistan research work at highest level started in universities and globally showed interest in research work in different fields. Here question arise what is the vision and hearty effort of our past leaders on education.
We all know that Seeking knowledge is compulsory for each and every Muslim both male and female Only education can prepare our generation/ youth/ according to their golden norms and values. Because only education is the most powerful weapon which you can use to change the world. Quaid-e-Azam Muhammad Ali Jinnah said that in the united Pakistan there has to be one education system for all the children of Pakistan. Here it is important to note that our governments past and present neglect the Islamic saying and Quaid-e-Azam's saying and ignore the true values. Like the other fields corruption in education has created disappointed and restlessness among the people. Present we again see the same problems and promise like fair accountability, equality before law, and end of corruption etc. Here it is important to note who stop the corruption? Are Fake degree holders stopping the corruption; corrupt leaders and officers stop the corruption and provide the justice and fair accountability. No it is impossible corrupt, unfair leader and officers only prevent the corruption and injustice, and create many evils in our society and damage the democratic process. Only competent, honest, loyal, forward looking, cooperative and courageous leaders / officers/ researchers/ ministers/bureaucrats/ Army officers and judiciary etc create the pleased atmosphere and gravely to do some relief for common people and crushed the corruption. Remember one thing that we all responsible, but those people who have high authority are more responsible.
CONCLUSION:
The government should establish the rule of law equally.
Capable and impartial accountability at each level.
Equal opportunities for common citizen. Equal application, equal protection and equal before law.
Create awareness among people through effective education.
Incompetent and corrupt leaders and officers at each level and every field of life damage the economic, political and educational institutions.
The leaders are not capable, weaker moral training, made huge amount of money and shifted other countries banks only their self interest.
For the true democracy, educated, honest, loyal, brave, common man should invited to join the government/politics/different sector in this way we create the accurate democratic system and without problems get ride the many evils like, extremism, injustice, rule of law and corruption etc.
In sum this is not easy walk out corrupt leaders/officers/bureaucrats/judges/politicians etc. If they don't learn from history and recently like Egypt peoples, remember our brave, honest, competent, loyal youth/common man will not leave until enforced to step down the corrupt/ dishonest leaders like Egypt peoples.
THE END
Sent by: UMAR FAROOQ.ATTOCK.HSM
Author: SHAMSHAD, Ph.D (Political Science), Published in ILM KI DUNYA on 17.02.2011.
LETTER TO HAMID MIR FROM GHULAM YASIN KHOKHAR (HSM) :
Respected Hamid  Mir Saheb,
Assalam-o-Alaikum,
I am an ordinary / common citizen and do not have right/approach to any TV anchor or to any political figure whatsoever. I am also not habitual to view talk shows regularly but I am reader of newspapers.
On 9th instant I watched your program live on TV while I was sitting on waiting in a doctor clinic. Your program was on crises the in Baloochistan. There were four persons in the debate, including a female. I do not remember their names but one of them was ex-Governor. No doubt all, including you, were well versed with the problems and the situation prevailing in one of our provinces i.e. Balochistan. You also showed a person who was among the angry people of the balochistan. Most part of the program was full of discussion on F.C.  I could not watch the program with full devotion because there were many people each was passing remarks with the passage of program.
I intend to draw your kind attention towards the statement of very person i.e. the angry young man, as I remember, as per his statement he was angry with Punjabis' too. I am sure you would be well versed with the target killing in Baloochistan.  In this target killing majority of victims were from Southern Punjab. You are also well versed with the voices for separate province in Saraki belt. The people living in villages of Saraki belt, in all four provinces, are not well off. Majority of them work as labor in all big cities.
In my opinion there would grievance with F.C. and other forces too but the main reasons behind are as under:-
a). As and when any education institution of higher study or a school of international level is established first  priority is given to  Islamabad, Lahore and Karachi.
b). In every matter i.e. awarding any facility to students, first preference is given to students of Lahore and Islamabad and if there is spare funds than it is awarded to other cities.
c).If you look at glance you would find Lahore, Islamabad, Karachi are full of universities, and institutions of higher education and rest of country is thirsty. The people living in far flung area of the country do not have capacity to bear the expenses of education in big cities. This is why young men can't get higher education. In return majority seats of higher level are occupied by the student of big cities. This also creates unrest.
d).If any hospital with latest technique is established priority is given to Lahore, Islamabad and Karachi either it is established by Government or by any originations. The politician when they need shoulders of general public to win the seat goes to their native area but when they got seat than their priority is changed.
e) Tex free industrial zones are established and provided with facilities in the vicinity of these big cities whereas no facility is provided to the industrialist in the far flung areas. You would agree to me Industrial Estates located in Lahore, Karachi are full of industries. Rest industrial estates are lacking the facilities and looking towards the kindness of government.
It is also an alarming, the development work in big cities where high ranked politician and minister resides are planned, executed and completed in few months whereas in other cities, towns, villages a work on small scale, even a drain of a mohalllah,  cannot be initiated in years . For this a long procedure had to be completed.
Sometimes/often development funds of small cities are transferred to the provincial capitals to meet the development requirement.
I would also like to draw your attention towards a morning show dated 9th or 10thof a T.V Chanel where host is Nida Yasir.  A guest woman criticized the Saraki women specially who work as labor in the houses. Her remarks were so hard.
It would not out of place to mention here that all the communities comprises of with good and bad people. The ratio can be different in different communities, but it does mean all are bad or good.
When we hate any community, treat them as second nation and play with their integrity. You can't imagine the reaction of that nation when they stand for their right and respect. I am sure you must have read the book I witness to surrender written by Mr.Siddique Salik.  That book highlights all the reasons for separation of East Pakistan.
It would not be out of place to mention here that all our force are patriotic, faithful and devoted for the defence of our country.  Some lapses can be there. These are our forces who render untiring services in flood, earthquake situation. Our hidden enemies are using our young generation, who are not competent to understand their aims. Our young generation is innocent, intelligent just need to guide them. It is time for us to put on track these young men back to their bright future. For this, teachers, Imam Masjid, Politicians, all unit of government, media had to play their positive role otherwise the next generation would not remember us with good words.
I am sure you would give due weight age to the above points and high light them in any program.
Submitted with due apologize from all concerned.
With best wishes and regards.
THE END
GHULAM YASIN KHOKHAR (HSM)
WHAT WE HAD IN  PAST AND WHAT IS OUR FUTURE :
No doubt since the time of independence, democracy in our country remained in hot water. Time and again martial law had been imposed.  Each and every time different political figures/parties welcome it for their own interest.  Some time politician also demanded for martial law in particular.
Some time our judiciary also supported it with the reason it was necessary and was in the interest of nation.  Our politician, later on also endorsed the steps taken by the martial law authorities.
It is iron of fate due weight age had not been given to the vote.
It is also our bad luck that the political parties had no viable agenda/program of social, education, economic, financial and industrial development.  Likewise parties do not have panel of expertise and do not work in proper way to maintain think tank and to carry out future plan according to very changes which take place from time to time.
The right and prime attention had not been given to Education portfolio.  Different provinces, Universities, institution had different syllabus.  It is also noted with pain that as and when a new institution is established priority is given to the provincial headquarters and rest of province is deprived off.  Resultantly majority of student are lacking behind in higher and professional education.  You would agree to me that some big cities like, Lahore, Karachi, Islamabad, are crowded with Universities, colleges and other professional institutions and rest part of country  lacking with these facilities.
As and when you go through the newspaper you would find statement of different political leaders, each and every political leader would be claiming that only his party is patriotic, faithful and loyal to the nation. Only his party is capable to resolve all  the issues.  Each party claims that all the decision, with  in party are taking strictly by adopting democracy procedure whereas it is clear that in most parties few people had full control over the policies and all affairs of the party.
No doubt to has different point of view on any matter  is beauty of democracy  but unfortunately in our country it has become habit of politicians to criticize all the steps/action of the ruling party/government either these steps are on right way or not.
It is in practice, in different parties, due care is not exercised while issuing party tickets. Personal character, his education, experience capability in the field of Education, Social, Economic, Finance etc. are not valued. The only thing considered is that how strong he is against the opponent, how much vote bank he has on his back. What is his moral character does not matter.
It is alarming that voter also do not care or value all above, he just see that his favorite leader has nominated him and cost  vote in his favor even than he is well versed about the character and ability of the candidate.
Submitted with due apologize from all concerns and readers please;
THE END
GHULAM YASIN KHOKHAR (HSM)
PAKISTAN RAILWAY :
1st Railway Line in our beloved country was opened for public on 13.05.1861 between Karachi to Kotri . The distance between these stations was 169 K.M.  In 1897 Karachi to Kemari  track was doubled. By 1898 net work began to grow.
In 1947 at the time of independence North Western Railway of sub-continent  with route of 3,133 KM were transferred to India leaving behind a rout of 8122 KM to Pakistan.
In 1954,Railway line was extended from Mardan to Charsada and in 1956 from Jacobabad to Kashmore. The Kot  Addu – Kashmore route was constructed during the period  1969 to 1973 in order to provide alternate route from Karachi to northern area of the country.
Lodhran – Multan -  Khanewal (121 KM) track was doubled during the period 2003-2007.
Khanewal – Raiwind track is being double and was scheduled to be completed by the end of December,2011.
For a long time rail journey was preferred due to safe and within reasonable/affordable prices.  Trains were almost in time and were running as per schedule. The Railway Department was able to bear expenses. Their passenger trains were jam-packed. Reasonable good trains were also on track earning revenue for the department.  Goods from Karachi to up country were transported through rails.
The road condition in those days were not good. Luxury vehicles and big trucks were also rare. No by passes and short cut were available among cities and roads.
The staff of the Railway was also punctual hard working and dutiful. Each and every officer/employee was well versed with his assignment.
The then governments also paid due attention towards the requirements of Railway Department and also kept close liaison on its performance.
Later on this department went to worst condition due to following reasons as per my opinion:-
Later governments made political appointments in the department increasing staff strength beyond the requirement. This increased the expenses of the department considerably as compared to the income.
No steps/measurements were taken to increase the business volume to the department.
Due attention was not given to the department for its modernization and to keep pace of development to meet the requirement of new age i.e.
Trains were not equipped with modern facilities
Time table of trains were not set according the demand of customers i.e. passengers.
Time tables and stops were set with political pressure.
The higher official of the railway could not keep strict control over the assets of the department.
It would be injustice if I not summarize here of bad customers/passengers' who caused losses to the railway by travelling without buying  tickets or travel to pay less to the employees of railway during journey.
Government paid his prime attention toward roads and constructed highways, motorways, bypasses of international levels.
Luxury Vehicles with reasonable/affordable prices attracted the passengers. The transporters fetch handsome business of railway by their planning and business strategy.
I would like to put some suggestion for the betterment of the Railway:-
Railway has huge land holding with the railway lines which are occupied by unfair men. Efforts should be made to vacate this land.
With the disposal of a portion of this land railway would get millions. This amount should be spent to purchase new engines and to rebuild bogies of the trains.
Luxury trains should be initiated among big cities of the country i.e. Peshawar, Rawalpindi, Lahore, Multan, Bahawalpur, Rahimyar Khan, Sukkur, Hayderabad,Karachi,Quetta in first phase and later on it should be spread all over country.
No passengers should be allowed to travel through these trains without prior booking.
The land in big cities should be used to build hotels, plaza on partnership with private organization of having good repute.
THE END
GHULAM YASIN KHOKHAR (HSM)